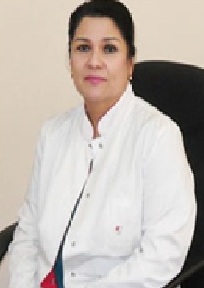 Head of department
Ayupova Farida Mirzaevna
Head of the Department of Obstetrics and Gynecology No.1
The main areas of practice:
"Medical and social aspects of women's reproductive health"
The doctor of the highest category, professional activity conducts on the basis of obstetric complex No. 9 of Uchtepinsky fog in Tashkent. Provides therapeutic and methodical assistance to the colleagues of the Khorezm region of the Republic. Prepared 22 candidates of medical science and 2 doctors of science.